Bus Transfers To and From Goa International Airport



Buses from Goa International Airport with Bus Routes and Times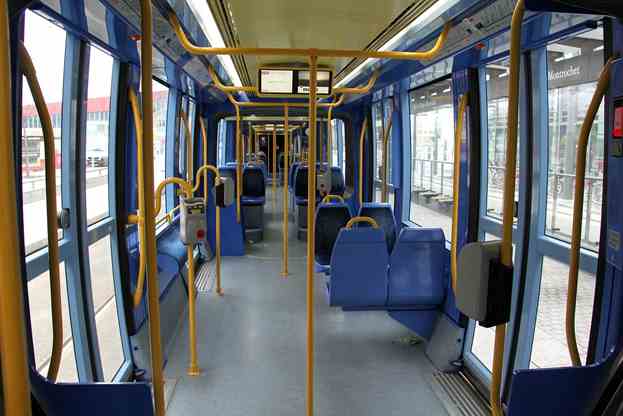 When arriving at Goa International Airport please remember to collect your luggage from the baggage claim area before proceeding to your chosen means of transfer. Options of transfer include rental cars, taxis and bus services.
Buses at Goa Airport
Buses are a cheap but a time consuming way of transferring from the airport.
Buses here tend to arrive randomly and any schedules should be looked upon lightly. It is wise to have an idea of locations between the airport and the final destination before arriving at the airport as it is hard to plan ahead.
Asking the bus drivers, other people, using maps are the best ways to know if the bus in question will take you closer or further away from your destination. Aim for larger locations and popular hubs on the way. Google maps may be of help, but it's not 100% reliable as bus drivers here may not always stick to the schedules.
Taking it one leg at a time is recommended.
The airport does not have a dedicated bus shelter and there is no information displayed about the next bus, times and destinations.
Bus frequencies are generally better during the days than during evenings and nights. During the days it's possible travelers will only have to wait for 15-20 minutes, but during other times there might be no bus service or very far between arrivals/departures no matter whether it is a local, private or government bus.
Also, be advised that not all buses have room for bigger luggage like check-in bags.
Bus fares are usually cheap starting at 10 INR and upwards and the fare to Panjim, the state capitol, tends to be around 200 INR.
Local Buses – The airport is located in the outskirts of the city of Vasco Da Gama and local buses pass the airport, but do not enter either the terminal area. The local bus can take travelers to the city as well as to a few other surrounding areas. Buses stop at a bus located approximately 500 m/1,600 ft. off airport campus.
Vasco Da Gama is connected with other destinations via buses and trains.
Airport – Panjim – Calangute Buses at Goa Airport
AC Bus service provides a route from the airport to Panjim and Calangute, and back.
Buses depart the airport, as per schedule, at:
8.00
13.00
13.30
14.30
17.30
18.00
Buses depart Calangute, as per schedule, at:
10.30
11.00
15.00
17.30
19.15
Hotel Shuttles at Goa Airport
Many of the larger hotels and resorts in Goa offer an airport shuttle service to their guests at an additional cost. These transfers are arranged by the traveler directly with the hotel in advance of the arrival at the airport. The hotel will inform their guests on where the shuttle will collect them. Need to book a hotel in Goa? See a range of hotels near Goa Airport.
Schedules and fares are subject to changes.